AIMS & VALUES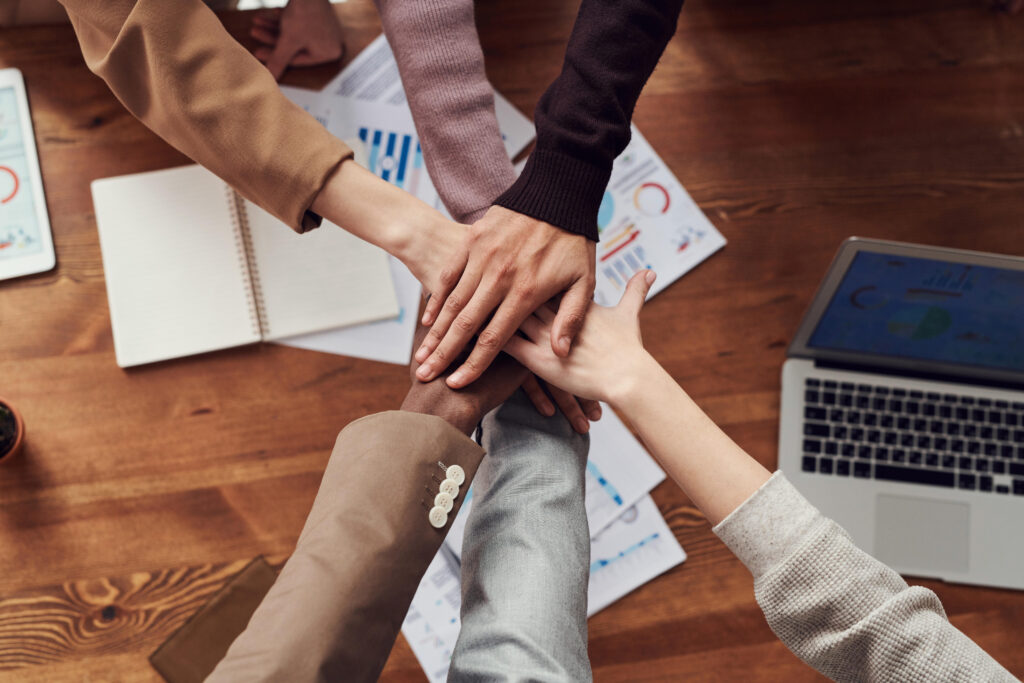 I have been reflecting on the year where I first became self employed. Creating my own business has been challenging and exciting and thinking back to where it all began made me realise how much the aims and values which underpin a company are crucial. When starting my business one of the first things I thought about is what I wanted my business to look like which included what values would underpin everything we would do and how I could ensure that I give my clients the best possible service. It took a lot of thought and revisiting to narrow down and encompass everything I wanted Zeal to be and what would be at the core of our work and HR and Company Secretarial services. It was clear that there were 5 main aims and values I wanted to permeate through Zeal and the experience our clients would get…and 7 months down the line this remains true.
The first of the aims and value was 'Positive Relationships'. While this seems obvious when working in business (particularly in HR), in order to serve our clients best I wanted all engagements with clients to be positive. I wanted to ensure that I fostered positive relationships with my clients through good communication and understanding what they need from our services and most importantly, delivering what they need.
The next key value of Zeal is 'Dedication'. I wanted Zeal to bring high energy and dedication and always do all that could possibly be done to support Zeal's clients and their businesses. This means always going above and beyond and using my own skills and experience to meet the clients brief but also spot additional opportunities to help clients improve their businesses. It's important to give clients the best possible service and as much of the right support as is required.
'Professionalism' was another core value I wanted Zeal to represent. This means that it is so important to remain professional at all times. It has always been the case, and always will be, that everything discussed and shared with our clients is strictly confidential. In addition to conversations held, it is also of utmost important to us that any data is stored and protected in accordance with the current legislation and law.
Another thing that I believe is a crucial aspect of a successful business, and something I maintain in day to day life is 'Honesty'. Sometimes being honest is hard, telling someone an opposing view or something that they may not agree with is difficult but necessary. Therefore I wanted Zeal to be open and honest in business, I believe in transparency and as a company Zeal will provide our opinions and ideas on situations, but always guided by the law and legislation.
The final core value at the heart of Zeal's business is 'Respect', Zeal works on the basis of mutual respect. Zeal is there to support you and your business, to provide advice and guidance and respect that at the end of the day it is your business and you make the final decisions. In turn I expect respect from clients, Zeal is there to support you and utilise my professional skills to help your business in any way possible.
It is clear from revisiting the aims and values of Zeal a few months down the line, that the core values I wanted to uphold Zeal as a business remain true and will continue to do so.
For anyone who is looking to start up a business or revisit their aims and values these are my top tips;
Start off by writing down all of the core values that you believe are important to you
Picture your business in the future and think about what it would look like
Ask yourself why? Why are these values so important to me?
Imagine yourself as a customer- what would you expect from a business?
Finally, whatever you decide, do it and live it! Aims and values are not something that should be created and ticked off. They should be something that permeates through all aspects of your business, revisited and changed if they no longer fit what you want your business to look like. If I am honest, I am sure that the values will be developed overtime as the business expands and grows, particularly as we look to take on new staff but more on that in the New Year…!